OhHeckYeah We believe that fun is the secret to unlocking the hidden potential in people and places. In our work, we combine the powers of art, technology and play to make our environments better connected and more successful. Research supports this; but as people, we've always known this to be true. Playfulness sparks imagination, creativity, trust and happiness -- the good stuff that makes people and places succeed. We love what we do and it shows in the outcomes we produce. #OhHeckYeah
Press Play
OhHeckYeah was born from one powerful belief: that playful interactions make it easier and more fun to connect in public spaces. Through a generous creative placemaking grant from ArtPlace America, funding from committed local partners and over 20 community collaborators; we were able to test our idea. In 2014, OhHeckYeah transformed the Denver Theatre District into a first-of-its-kind immersive street arcade. During that summer over 40,000 people, of all different backgrounds, played custom-developed video games on the city streets. We witnessed complete strangers hugging and hi-fiving in places where people once passed each other without even a glance. In those moments our core belief was confirmed; playful interactions connect people in powerful ways.
---
+ Now Playing
Play Catchy at the #ArrowArcade, located inside Coors Field for the entire 2017 Rockies season. Find us at section 105.
---
+ For Business From Fortune 500 companies to local shops, OhHeckYeah works with organizations of all sizes to increase engagement, build healthier company culture and generate positive interactions among employees, customers and fans. Businesses work with us by renting our games for brand activations or company team building events. We also work with businesses to create award-winning custom experiences for their offices, trade shows, retail spaces and entertainment venues. Our team specializes in creating content and digital products that activate brands in memorable and exciting ways.
Clients
Arrow Electronics, Shire Biopharmaceuticals, UNIQLO, Colorado Rockies, Naked Juice, AXS, Video Games Live & Vectra Bank
---
+ For Communities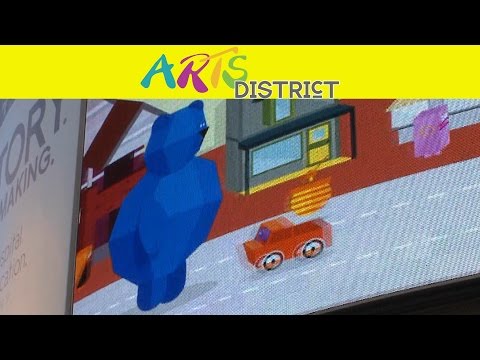 Community engagement is a pillar to building successful places. OhHeckYeah works with communities to create placemaking strategies that bring people of all backgrounds together in playful ways. By creating positive interactions in public spaces, we help to produce communities that are more connected, creative and fun. Communities can choose from our menu of already proven solutions (like renting one of our video games for an event) or work with us to create custom experiences that engage locals in the production.
Clients
ArtPlace America, Downtown Denver Partnership, Denver Theatre District, City and County of Denver, Greeley Downtown Development Authority, City of Lakewood, Downtown Colorado Inc., Bonfils-Stanton Foundation & The Denver Foundation
---
+ For Education We know that talent matters. OhHeckYeah works with our educational partners to enable students to transform ideas into impact. Universities and schools hire us to deliver keynote speeches, lectures and workshops; or to bring the fun by renting our video games to create a pop-up arcade for their school function or fundraiser. For longer term engagements, we work alongside students, faculty and administrators to create video games, placemaking strategies and custom digital experiences; allowing for valuable lessons to be absorbed through place-based and experiential learning. This unique experience positions universities and schools as leaders in developing tomorrow's talent while nurturing important relationships between students and the community.
Clients
Northeastern University, Center for Visual Art, Denver Public Schools, University of Denver, Metro State University, Colorado Education Initiative, Creative Coast, Jefferson County Public Library & Loveland Public Library
---
+ Get OHY We work with lots of different types of businesses, cities, clients, partners and people; all with different needs and goals. We're always game to explore how we can help you create something awesome and super fun. And if you need some inspiration on how we can help, here are some ideas:
+ Video Game Rentals & Licensing
+ Brand Activations & Promotions
+ Team & Community Building Events
+ Playful Environments & Creative Placemaking
+ Content Production
+ Lectures & Workshops
+ Custom Solutions
---
+ Contact
You can email or use the form below.
Send An Email
+ Press